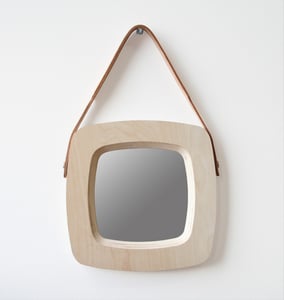 $

155.00
RAW Mirror is made of natural birch plywood. The mirror frame was cut at an angle to emphasize the texture, nuances in color, and imperfections found in the layers of ply.
Aluminum hardware and leather strap completes the piece.
Dimensions: 11"W x 11"H x 1"D (24" strap)
Made in Brooklyn, New York.